Finished basements add a ton of value to homes and for many homes, the basement remains an untapped resource that if finished can add that great value. Our experienced designers and craftsmen transform basements into theaters, offices, family rooms, bedrooms, full bathrooms, kitchens, wine cellars, gyms, bar rooms, pools and libraries or anything that you can imagine; limited only by what clients are willing to invest.
If you'd like to turn your basement into an additional living space in your home, reach out to us for a consultation. We'll meet with you and find out exactly what you're looking for…and if you're not sure exactly what you want, we'll be happy to show you ideas and what is possible. We can turn your basement into a play space for the children, a room with a home theater system, a fitness room, a bar area and much more.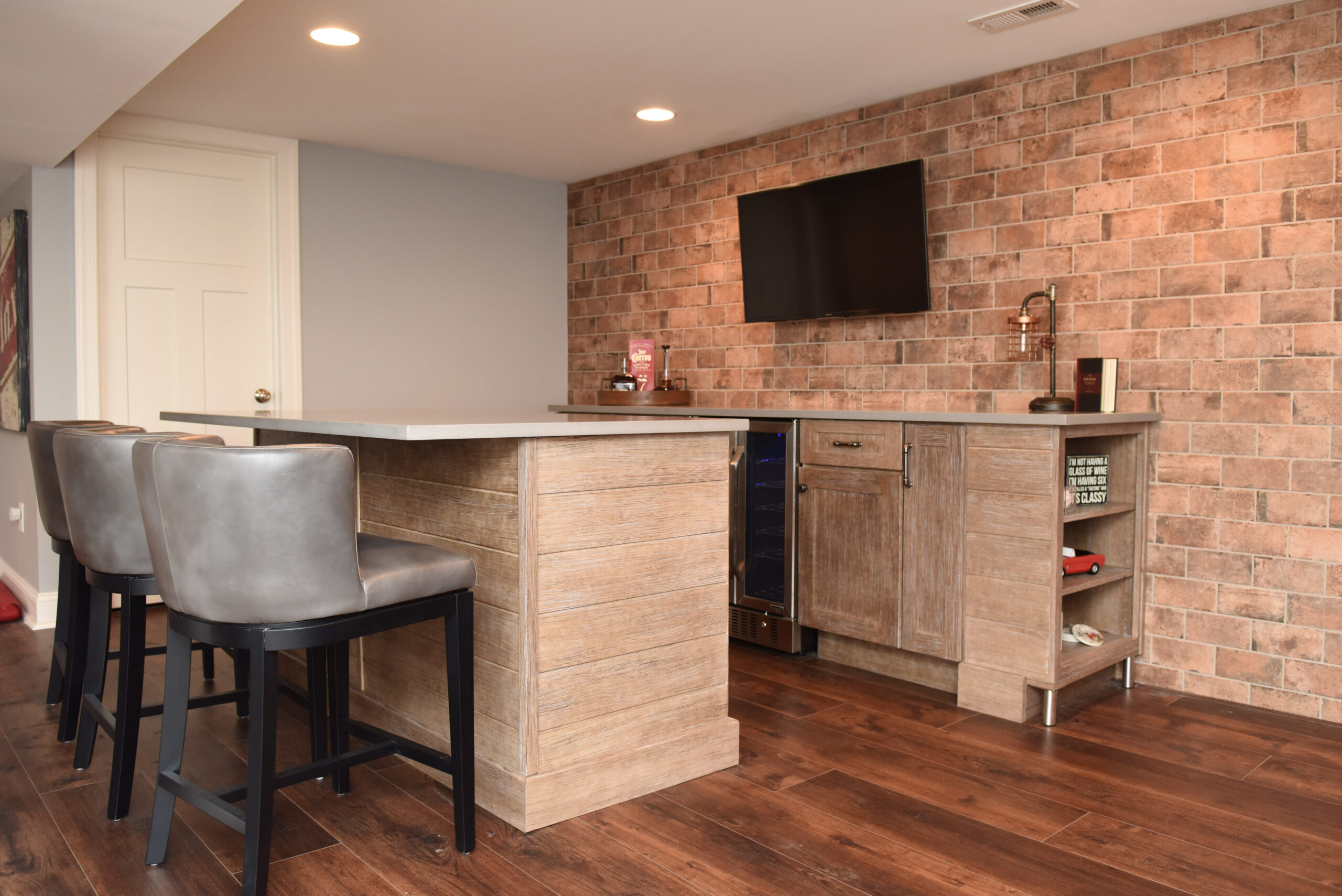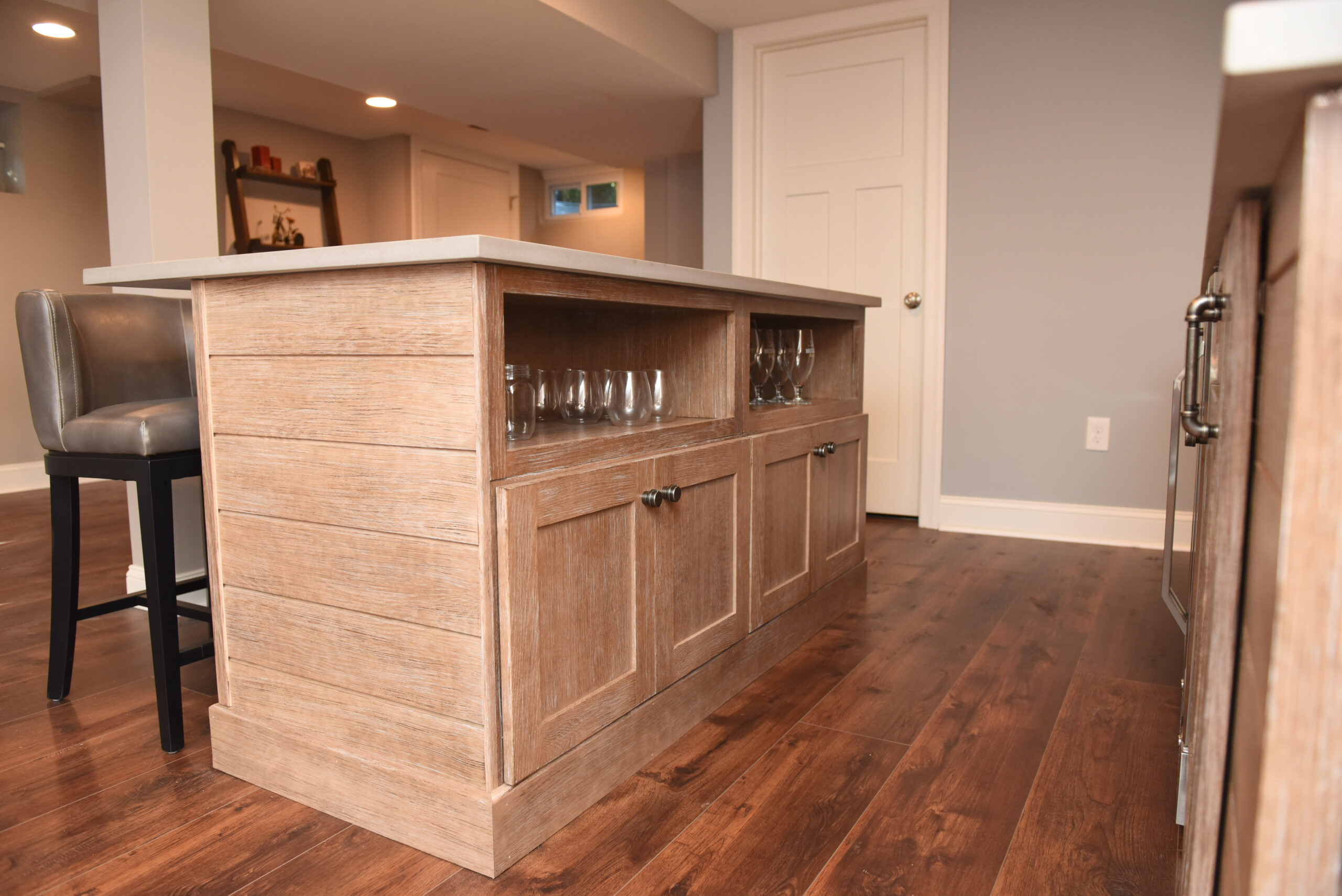 Once we've agreed on a plan, we get to work on remodeling your basement and turning it into a space you'll love being in. We'll go into detail about all of the costs with you, including if you want or need any changes, and we'll make sure that you are up to speed on every step throughout the rebuilding process. You'll love spending time in your new basement, and the added dimension it gives to your home.
Have a look at our gallery below and see some of our finished projects! maybe you'll even get some ideas for your own basement. When you're ready to get started, reach out to us for a consultation and tell us what you're looking for, and let us make your basement vision a reality!
Finished Basements Gallery